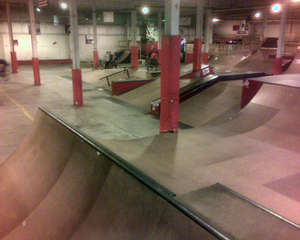 Biking
0 Comments - Add A Comment
I went to the
Skaters Edge
skate park last night with some friends.
JRA Cycles
in
meffa
rented the place out. It was so much fun. It was my first indoor skate park ever, and my first
real
skate park. I brought my mountain bike with my street tires, which worked awesome. I just wish our session lasted longer than 3 hours.