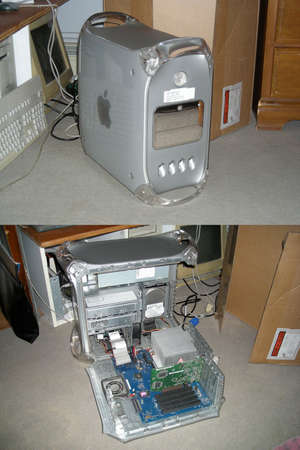 Technology
1 Comment - Add A Comment
I shipped my new server off to my datacenter in Michigan today. FINALLY. I have been waiting for a SoftRAID update and Mac OS X 10.5.2 update for about a month. It was torture. But my server is finally off. It should be online in a few days, and by this weekend I should begin the fun process of migrating services from the old server to the new server. It actually WILL be fun and I can't wait.
The new server is faster than the old one (Dual 800MHz vs Dual 1000MHz), but it also has faster RAM and a faster system bus. Still not a huge update speed wise, but it is also running
Mac OS X 10.5 Server
, the old one is running Mac OS X 10.3 Server. So when you add in all of these factors, it's going to work out to be a much faster server. And the new software is going to make it much more capable and make it easier to manage.
Very exciting!