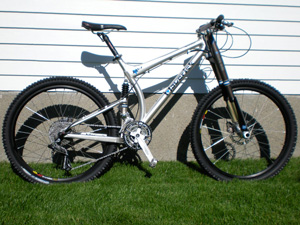 Biking
3 Comments - Add A Comment
I finally managed to get a really nice set of pictures of my old Maverick ML7.
When I bought my new ML8, I wanted to keep using a lot of the parts I had put on my ML7. SOOOO half the parts went from my ML7 to my new ML8, and half the parts on my new ML8 went to my old ML7. Hence, this ML7 if half new, half used.
I have a full parts list along with a crap load of pictures on this page:
www.johnmasone.com/ml7/
Email me if you are interested. Asking price is $3000.