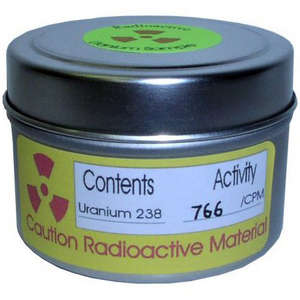 Awesome
0 Comments - Add A Comment
Yeah. I don't think this is a joke? For $23, you can buy a small can of Uranium Ore on Amazon:
Uranium Ore
As if this isn't weird enough. Go to the bottom of the page and look through the items listed under "Customers Who Viewed This Item Also Viewed". Yeah wtf?
So anyway I'm trying to decide if I want to put Uranium Ore on my christmas list :-)
Uranium | +
Cancer | -
hmmm I'll have to think about it...