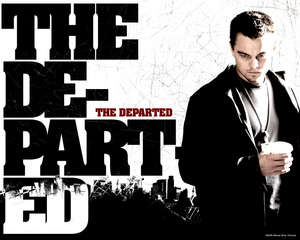 Awesome
0 Comments - Add A Comment
So I watch The Departed last night. What a great movie. Most amount of famous people in one movie in a long time. Now I'm not going to tell you who dies at the end, but I'll tell you this, the person you pick... you're probably right.
Now I'd love to go on and on about how good this movie is, HOWEVER I think I'll let Fitzy tell you about it instead:
Fitzy's Review of The Departed
Oh and if you want to see a trailer, to go Apple.com, they have HD movie trailers that are almost gauranteed to be larger than your screen!
The Departed Trailer