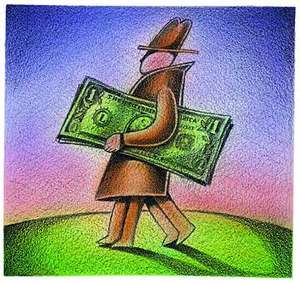 Rants
1 Comment - Add A Comment
Here is the review I just left on BizRate for OWC. Read how they totally ripped of off. $80 that I'll probably never get back, and all I have to show for it is a broken PCI card.

Oy
So on April 2nd I ordered a 4 port PCI SATA card. After a few days of messing with it, it became clear that the card was no good. My computer wouldn't boot reliably with the card installed.

So I tried contacting OWC, first by email. I got several half-sentence reply emails, filled with unhelpful suggestions that didn't make sense. Then I switched to live chat, where the person I talked to told me he would email me an RMA "in a few minutes".

Two days later I went back on to live chat and asked where my RMA was. Again I had to wait and finally got my RMA. I choose the "advanced cross-ship" option so they were supposed to send out the replacement card immediately.

So I got tracking on the card i sent to them. After about 5 days it arrived. A few days later I started sending emails to OWC. For about 3 or 4 days I emailed them every day, and never got any response.

At this point, I was so fed up, i contacted Paypal (yes I was foolish enough to pay with paypal instead of a credit card, dumb mistake) and tried to get my money back through them. They of course told me to take a hike.

Finally, back on the live chat, I was told that the paypal 'dispute' caused a hold up and my replacement part hadn't been shipped. Of when you look at the timeline, I hadn't opened the dispute until over a week after they were supposed to ship me the replacement part, AND the dispute had already been closed for a day or two when they were telling me this. So there was no reason for them to not have shipped me my part.

They also told me they had in fact sent me some emails, but I checked and even checked my junk mail folders, they didn't send me anything. So finally they send out my replacement card. 5 days later it arrives and it's exactly the same as the original. My computer won't boot with it installed. No drivers or software are supposed to be needed.

So I go back on to the live chat, tell them I got my replacement card after more than a month, and it doesn't work either. And here's the kicker:

They told me they can't give me a refund because it's been more than a month since I placed my order!!!!!!!!!

So I'm out $80 with absolutely no recourse except a negative bizrate review. Lesson learned: avoid OWC like the plague!

So I thought of a really funny way to get my payback. I don't know if I'm actually going to go through with it or not. Open up the static bag, and poo in it. Yes I said poo in it. Then tape it up. Put it in the box. Tape up the box, put it in a generic brown box for shipping. And smile. I might be out my $80 but goddamn I'll get the last laugh for sure. I probably won't do it, but if I do I'll certainly post about it here.